Company Updates
Teaching Strategies Employee Spotlight: Jammie, Director, Professional Development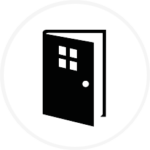 Prior to joining the Teaching Strategies team, Jammie had the opportunity to use The Creative Curriculum as a teacher in Phoenix and later to coach first- and second-year teachers in Los Angeles on how to implement and use The Creative Curriculum and GOLD. After 14 years in the field, Jammie heard about an open position at Teaching Strategies and was attracted to the company and the opportunity to work remotely, collaborate with great minds across the country, and be able to think innovatively about how to elevate the core responsibilities of our work.
In her role as Director of Professional Development, Jammie is responsible for collaborating with professional development managers, curriculum development specialists, and the Operations teams to ensure trainers in the Professional Development Network (PDN) are prepared to facilitate high-quality sessions for teachers. She is also responsible for collecting and analyzing data that tells a story about the work our trainers and team do to make sure teachers are equipped to run successful classrooms. In essence, she is responsible for making sure the right content is being taught at the right place by the right person. If your school or district has ever received an in-person training, you (now) have Jammie and the Professional Development Network to thank for that!
Recently, we asked Jammie to share her thoughts on her work and life at Teaching Strategies.
How does your experience give you a unique perspective while working on Teaching Strategies products?
I have worked with many grades, and I am able to think about how our product will influence children's growth and development down the road. I have also been a facilitator for over 15 years and am able to bring different strategies and technical platforms that will enhance engagement and participation in sessions.
How are your voice and perspective reflected in your work?
Within the work that I am doing, you can see my love and passion for strong and effective facilitation skills, love for teachers, and desire for student success. I prioritize having as many interactions with PDN members for feedback and observations to learn and keep an eye on what is happening in the field. I make sure that we are celebrating success on an individual basis so people know what it feels like and can replicate that in their sessions. I ask for pictures and stories so we can hear about the teachers' and students' experiences, so we are always working to make things applicable and fun.
How has Teaching Strategies supported your growth, both personally and professionally, during your time with the company?
Having the opportunity to work fully remote has helped to increase my organization skills, timeliness, and ability to cross-collaborate. I felt confident with certain online platforms when I was hired and as I have gotten deeper into the work, my ability to find, sort, read, and synthesize data has increased dramatically. I have also been able to find more balance in my personal life. I just had a son and truly value that I am able to spend time with him, both throughout the day, as well as being able to wrap up around the same time each day so I can be with him in the afternoon and evening. I also love that we are able to share family photos and stories on Slack.
How does Teaching Strategies' benefits program help you manage your day-to-day life?
My insurance has enabled me to see all the doctors that I needed when I was sick. I am confident that I am on a solid path of saving with Voya, and I am able to travel without any concerns. Being remote also allows me to set my own schedule if needed, I can complete my work early in the morning or late in the evening if I need to take time during the day.
Make a difference for teachers, children, and families with a career at Teaching Strategies!