Webinar Series
Hire and Inspire Great Early Childhood Educators
Recorded: Tuesday, June 29, 2021
About this Session
Leading a dynamic learning community begins with selecting and retaining effective early childhood teachers. How does a school leader develop a strong team? How does a leader choose the right people to add to that team? Then, how does that leader keep those people and keep them growing?
In this free, one-hour webinar for school and program leaders, former elementary school principal, Beth White, and current Edmonds College Head Start Coach, Aaron Franco-Ross, will explain how you can
· know the right questions to ask when interviewing, leading, and supervising teachers;
· inspire teachers' continued development and learning; and
· create a culture that ensures early childhood educators want to come to work every day.
Throughout this session, Aaron will also talk about the internal coaching model he uses that has both reduced teacher turnover and contributed to improved outcomes for the children in his program.
Presenters
Aaron Franco-Ross
Education Coach
Edmonds College Head Start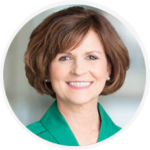 Beth White
Sr. Manager, PD Content
Teaching Strategies
Watch More from this Series
Summer Sessions for School and Program Leaders
Administrators & program leaders, this series of free webinars was designed specifically for you. In each session, we're joined by experts in the field of early childhood education to explore topics such as data, professional development, family engagement, social–emotional learning, and more to improve your program.
Throughout the series, you'll hear from other school and program leaders, reflect on the previous school year, and create action plans for the upcoming year.