Company Updates
Our Five Favorite Educator Webinars from 2021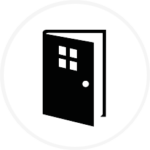 In 2021, we had over 110,000 educators join us for webinars that addressed a wide variety of topics in early education. We hosted discussions on trauma-informed care, social–emotional learning, whole-child curriculum, distance learning, change management, and so much more.
Below, we're highlighting five of our most popular webinars (and webinar series) from the past year.
In this series, we talked with experts in the field about trauma and its impact, learned how to support children and families in the aftermath of traumatic events, and received strategies for providing responsive care and encouraging resiliency—all of which are more important than ever before. Explore the full series here.
As schools went back and forth between virtual and in-person instruction over the last year, we worked to support the unique needs of early childhood educators in a virtual setting. This webinar, our most popular in the series, explored strategies for taking the elements of an effective in-person classroom to the virtual world.
Stress from the pandemic has elevated the importance of prioritizing relationships and children's social and emotional development as the foundation of all learning, beginning with nurturing and caring adults. The important role of a caring early childhood educator cannot be taken lightly as they help young children regulate their own feelings and behavior, promote children's appreciation of differences, encourage positive social relationships, and build children's ability to make healthy choices and cope with life's difficulties. This webinar includes strategies and solutions for intentionally incorporating rigorous social–emotional learning into your classroom.
In a year of change, we spoke with education and change management experts to understand the fundamentals of change management (and how it differs from project management). This webinar will help school leaders create their own change communication plan, which will share their vision and bring everyone along for the change process.
This webinar was part of our "Summer Sessions for School and Program Leaders" webinar series. Explore the full series here.
Deep, reflective thinking is an essential skill for all learning domains. In this webinar, we explored strategies for creating learning environments that encourage young learners to engage in deep, reflective thinking through the use of "how" questions.
This webinar is one of our monthly webinars for Head Start professionals. Browse our additional webinars for Head Start professionals here.
Join us for a live webinar in 2022
Browse free upcoming webinars on best practices, strategies and tips, product training, and more.