Company Updates
Teaching Strategies Employee Spotlight: Abner, Multimedia Designer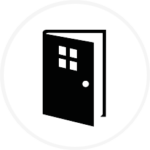 Meet Abner, a Multimedia Designer for Teaching Strategies.
Abner joined Teaching Strategies 13 years ago and enjoys being on the front line of making sure that the look and feel of the Teaching Strategies brand is correct. This includes ensuring that online content is updated; repairing any broken links; and building graphic assets for social media, the website, and our print materials.
Abner says he was initially attracted to the Teaching Strategies benefit program, because many companies weren't offering the same competitive benefit packages. While he still appreciates the benefits package, his teammates are a big part of what has kept him at Teaching Strategies for so long. He loves that he not only has a team that he can learn from, but that many of his team members have become great friends.
Recently, we asked Abner about his career growth during his time at Teaching Strategies. Here's what he had to say.
How long have you worked at Teaching Strategies and how has your career progressed/changed during this time?
I will have been at Teaching Strategies for 14 years this June. When I started, I was solely a print designer working on the (at the time) new acquisition of LearningGames, and then I moved on to The Creative Curriculum and the Prekindergarten Learning Solution for Texas. As the years went on, I progressed to working on all aspects of design, which included marketing materials, internal projects, and video and audio work. As the company began to grow and roles began to stabilize, I migrated to solely digital work: website, social media, and email marketing.
What was your experience like when you joined Teaching Strategies?

When I joined Teaching Strategies, we were a young and small company. I felt that I was part of a family and helped in the process of shaping and growing it into the organization we are today.  During the growth period, the family aspect was always a thread even through the hard moments.
What is the most rewarding part of your work with Teaching Strategies?
For me, it has always been the focus on family and the flexibility for employees to be able to take care of themselves and their families. The flexibility provided by Teaching Strategies throughout the pandemic allowed me to move home to Puerto Rico to be closer to family and offer my support to them. I have also been able to learn so much about young learners through my work, and being a part of an organization that helps teachers, who then help our youngest learners, has been super rewarding.
Make a difference for teachers, children, and families with a career at Teaching Strategies!